GREETINGS
Jin Sato, 11th President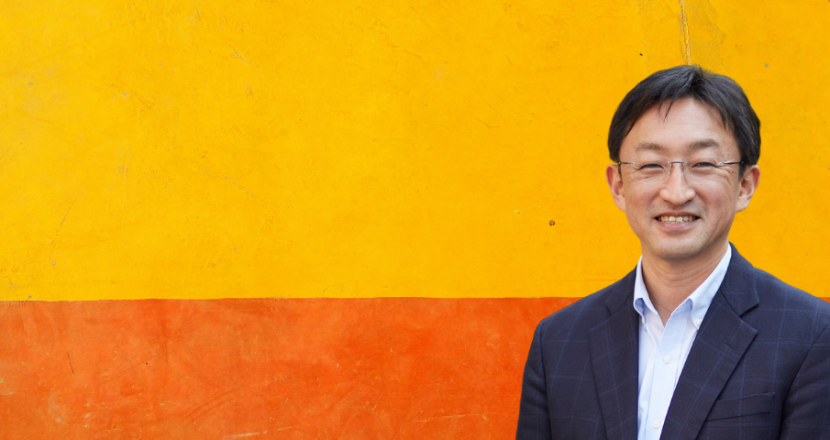 Inauguration Address as the New President of JASID 2020
Let me begin by extending warm greetings to all members of JASID, and acknowledging the honor of being a nominated to serve as president of JASID, starting a 3-year term from December 5, 2020.  Through my long association with the JASID, I have had the opportunity to meet many of our excellent members. For those who I have not yet met, my name is Jin Sato from the University of Tokyo, and I look forward to the opportunity to meet.
I am sure that many will join me in extending my sincere appreciation to the former president, Dr. Tatsufumi Yamagata and members of the executive board, who worked so hard to make our association stronger. President Yamagata was particularly keen on engaging with the broader community beyond JASID, emphasizing the importance of international cooperation in an age of increasingly prioritized national interests. I share his concern and hope to carry on the same spirit in my tenure.
The goals that I put forth for the next 3 years are to make our society more Visible, Inclusive, and Entertaining. For Visible, I shall work to publicize more information on JASID activities – not only to our members through webpage, e-mails, and Newsletters, but also to broader communities interested in development issues. For Inclusive, I plan to initiate projects that try to involve practitioners, students, and foreign visitor members who have not been fully integrated into the core activities of JASID. I am also keen on reaching out to potential members who reside outside the major cities. For Entertaining, I want to make JASID an intellectually attractive and fun place where we feel like we "want to hear more, read more, and participate more." For this purpose, I will initiate some improvements to our annual conferences, journals, JASID funded research groups, and public relations. Substantial reform in the organization of the secretariat is on the agenda.
Let me highlight three concrete activities that fall under the efforts to promote inclusiveness. The first is to enhance the functions of the previous International Exchange Committee by transforming it into the Global Engagement Committee. This new committee will take on the challenge of publishing an English-only special issue of our journal, as a third issue on top of the two issue that we publish annually. To facilitate this process, the committee will lead the organizing of international workshops in major cities in Asia (such as Bangkok, Phnom Penh, Taipei, etc.). This will increase our inclusion of existing, as well as former, members of JASID in the region, and cultivate local authors. We have applied for Kakenhi Funding to support these activities (fingers crossed!).
The second is the establishment of an entirely new "Research and Practice Committee". The objective of this committee is to take the lead in facilitating collaboration among practitioners and researchers in JASID. Although 30% of the JASID members consist of aid professionals, consultants, and other non-university members, genuine collaboration among researchers and practitioner have been rare.
The third is the "Human Resources Development" Committee which will focus on nurturing students and youth, from a broad perspective. The revival of the student subcommittee (now renamed the "Youth" subcommittee) after many years of hibernation is a welcome move. We hope to see more active engagement by this new generation. The new chairperson of the youth subcommittee will participate in the Board Meeting as an ex-officio member to put weight behind the commitment of JASID to improve and to nurture – and to be challenged by – the next generation of scholars and practitioners. The committee plans to organize a nation-wide essay contest on international development targeting undergraduate students. This contest will be jointly conducted by the "Local Development" and "Award Selection" Committees.
These initiatives and more will be reported via our newsletter and webpage. There should also be opportunities to update at the general assembly at the annual conference to be held at Kanazawa University in November 2021 (hopefully off-line).
As I take over the presidency from Dr. Yamagata, I am able to reflect on the extent to which JASID is free from "vested interests." There is no "big boss" who exerts his/her influence; no pressure groups that we need to listen to. Thanks to our predecessors, JASID remains a place where new initiatives can be easily implemented. I also feel the obligation to do the same for the next generations.
I have been a JASID member since 1993, when I was a graduate student. Since then, this association has been my main field of activity outside the university. It was the senior members in JASID who gave me opportunities to present my work and taught me how to become an engaged scholar. It is now my turn to return the debt that I owe to JASID. I hear some members losing interest in the election outcome of the executive board. They say, "things will remain the same no matter who becomes the leader." It sounds similar to Japanese people expecting very little from our elected members of the government, resulting in a low voting rate. I invite you to follow my work: to support, collaborate, question and challenge it. And I hope in three years some of you may notice enough changes to say, "yes, your team has done some good things."
In the current world where many actions are conducted upon the expectation of receiving a financial reward, this society based on pure reciprocity in the spirit of voluntarism, is a precious realm worth defending. I wish to make sure that our new board members will see enjoyment as their reward that will also invite the next generation of members to likewise wish to contribute. Beyond Japan, the world is becoming ever more inward-looking, and so our ability to cross national, cultural, and disciplinary borders is even more in demand. JASID, as one of the largest academic associations in this field, has a critical role to play.
I am happy to see that our two conferences, one in June and another in December 2020 were successfully conducted online despite the hardship of COVID-19. The number of participants did not see a significant decrease; rather we saw some increase, for example in the number of participants from abroad. Hoping to see you all physically in the near future, I wish you all the best in your research and practice. Finally, I am open to any suggestions you may have to improve this wonderful society. Thank you very much.
Jin Sato
President of JASID 2020-2023