JASID Secretariat Office
[Notice] Our Office Closed from Jul. 29 – Aug.13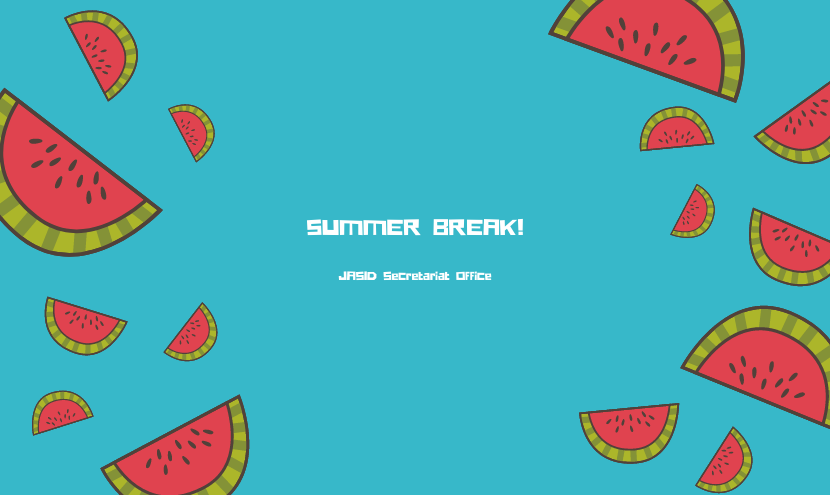 Thank you for your cooperation to JASID.
JASID Secretariat office will be closed from Jul. 29th to Aug. 13th for summer break.
And e-mail will be available after August 13, but please note that it may take some time to reply.
We apologize for any inconvenience this situation and appreciate your understanding.
Best Regards,
Hiroaki Shiga
JASID Secretariat